Botox Injections In Farmington, NM
At Pinon Hills Dental, we not only provide quality care for your smile but for your face as well. Pinon Hills Dental is proud to use Botox as part of our increasing range of options for people to have quality care in Farmington, NM.
What Does Botox Help With?
Botox injections are a popular means to reduce signs of aging and give your skin a smoother complexion. Some of the benefits that you can achieve with Botox include:

Wrinkle reduction: Although wrinkles do increase as a person ages, wrinkles can also occur because of sun exposure, medications, smoking, and drinking. These wrinkles can include crow's feet and frown lines. Reduce the wrinkles on your face with Botox.

Smoother skin: Botox boosts your elastin and collagen levels, which helps you achieve youthful and smoother skin.

Facial symmetry: Do the two sides of your faces look slightly different? This can be because of sun damage, a previous injury, or even sleeping a certain way. Help achieve a more even look with Botox.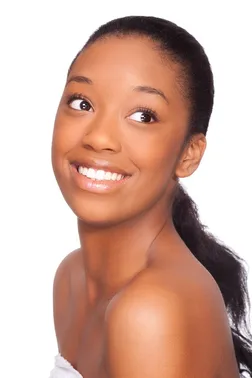 Botox can also help with reducing acne and plumping your lips. If you want to know more about our Botox treatments, we encourage you to call us today.
Why Choose Pinon Hills Dental?
Pinon Hills Dental is dedicated to helping you achieve a look you love with both your smile and your face. In addition, if you are uncertain about whether to let your family or friends know about your Botox treatments, we provide a safe, comfortable, and convenient space for you to visit and get the Botox you need. Doctor Watson has the training and qualifications to provide you with quality Botox care. Additionally, we provide competitive pricing, which ensures that you can get the care you need without busting your budget.



If you are interested in getting Botox treatments, call Pinon Hills Dental in Farmington, NM at (505) 325-2859 to book an appointment today!